Welcome to the Underground Opera Company, a Brisbane-based professional theatre company dedicated to producing 'extraordinary performances in breathtaking spaces'.
We deliver world-class performances in unique locations across Australia, providing our audiences extraordinary experiences through steering them away from sterile theatres and into stunning venues, where the adventure begins at the entrance. When we can't find a suitable underground venue, our audiences can expect the next best thing.
Since 2007, we have created performance spaces in abandoned and working mines, tunnels, caves, castles, aeroplane hangars, power stations and on islands. Whether  it's down a gold mine in Victoria or in Brisbane's Underground Opera House we have stuck to our motto,
"Extraordinary performances in breath-taking spaces".
Because of this we are one  of Australia's highest rated opera companies with a 4.7/5 star rating from over 500 reviews!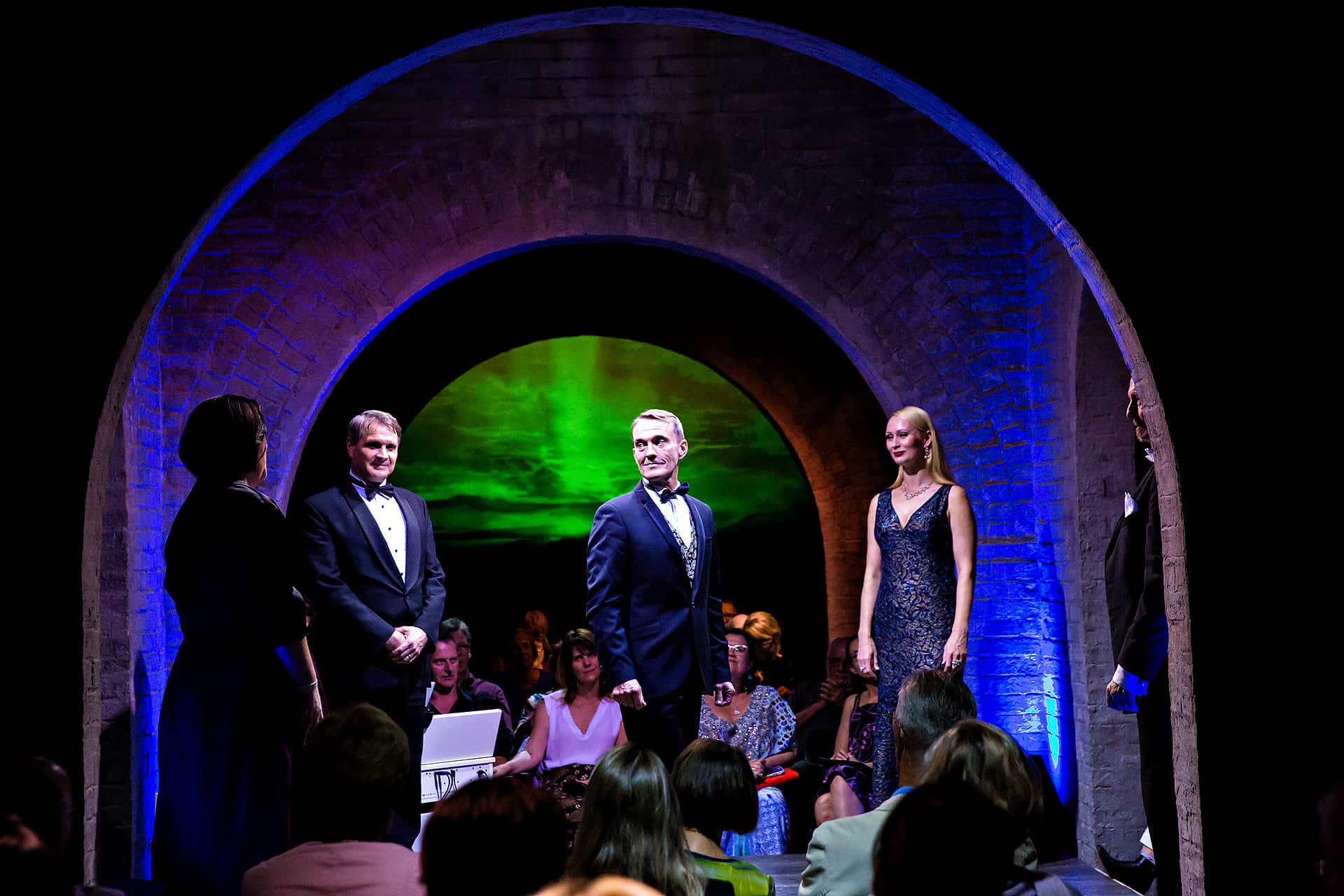 As we push through 2023 into 2024, we're soaring to greater depths, with a number of thrilling seasons in  Brisbane, The Queensland Air Museum, Caloundra, Cathedrals in NSW and SA, and The Capricorn Caves, Rockhampton, while discovering more unique spaces that we can fill with outstanding music. This is achieved through our established relationships with an exceptional talent base of Australia's best, world class opera and musical theatre performers. Check out our season here.
We invite you join our journey!
---
Who is Bruce Edwards?
Bruce Edwards, a former miner, is the unlikely founder and director of the fastest growing and most unique opera company in Australia, the Underground Opera Company.
Since 2007, Bruce has strived to find the most unique locations to stage extraordinary opera and musical theatre performances, while building strong partnerships with unique venues and an exceptional talent base of artists.
His idea to begin the company began when he was down a mine one day. When his colleagues weren't around, he decided to test out the acoustics. Having been introduced to the community theatre scene in Brisbane, Bruce decided he could combine his newly found interest with his 20 year knowledge of working in tunnels and mines.
Bruce, based in Brisbane, rates some of the best venues his company has performed in to include The Hard Times Mines in Mount Isa, Rockhampton's The Capricorn Caves, with a soft spot for his local, The Spring Hill Reservoir, which he launched as a performance space in 2014, with endorsement from the National Trust and Brisbane City Council.
Always up for the challenge to convert the most unlikely spaces to fill with glamourous and stunning performances from Australia's best performers, Bruce invites you to  contact him on where you think the next venue should be!
Email info@undergroundopera.com.au